September 23 marks the first day of fall this year, and here at Pretty Girl Aesthetics, we're already gearing up to prep our skin for the cooler months ahead.
Prioritizing your skin's health is a must year-round. However, during these final days of summer, it's especially vital to bring restoration to your summer skin so it can recover from sun exposure, ensuring it's ready to take on the dryer and colder weather.
In preparation for next month's seasonal transition, we've compiled a list of the best treatments to heal your skin. These treatments will help keep your skin protected throughout the fall while allowing you to prioritize self-care while feeling just as radiant as you have been in the summer.
Top 4 Skin Treatments For the Fall
1. Skinwave
Skinwave is a type of facial restoration procedure that leaves you feeling refreshed and radiant; It is an excellent fall treatment, as it works to:
Exfoliate and renew

the skin of any damage encountered during the summer.

Hydrate the skin

by using a water-based technology that leaves your skin feeling plump and moisturized.

Open the pores

so your skin is able to take in as much moisture as possible during and following the treatment.

Leave the skin glowing

through the LED therapy offered towards the end of the treatment.

 
2. CO2 Laser Therapy
Looking to revamp your skin with CO2 laser therapy? If so, fall is one of the best times of the year to undergo this type of treatment.
CO2 laser therapy involves removing layers of skin to promote the production of new skin cells and collagen; This is an excellent way to eliminate or minimize any skin problems such as sun damage, acne scars, age spots, or fine lines.
Below are a couple of reasons why it's recommended to receive this type of treatment in the fall as opposed to the summer.
Sun sensitivity:

CO2 laser therapy makes the skin much more sensitive to the sun. Undergoing this treatment during the months when there's less sun exposure is highly recommended.

Healing temperature:

The cooler temperatures can make it easier for your skin to heal, as the heat of summer can cause you to sweat and affect the healing process.

 
3. Platelet-Rich Plasma (PRP) Therapy
PRP therapy is a fantastic autumn treatment, not just because of its "Vampire Facial" pseudonym. 
This process involves extracting a small amount of blood from an individual and using the platelets to stimulate the growth of new cells and collagen. So, why is fall one of the best times of year to receive this treatment? 
Reduced sun exposure

is required to heal properly from the treatment. With shorter days and cooler temperatures, fall is an ideal season to start PRP therapy.

Post-summer repair:

PRP therapy is a go-to treatment for repairing your skin from any damage received in the summer months.

Cooler temperatures are optimal

for the healing process as they reduce sweat and any discomfort caused by the heat.

 
4. Microneedling
Microneedling involves using a thin needle to create microscopic punctures in the skin; this stimulates a healing process that promotes the production of collagen and elastin. 
It is best to undergo microneedling in the fall due to the reduced sun exposure, cooler temperatures, and the ability to correct sun damage received in the summer.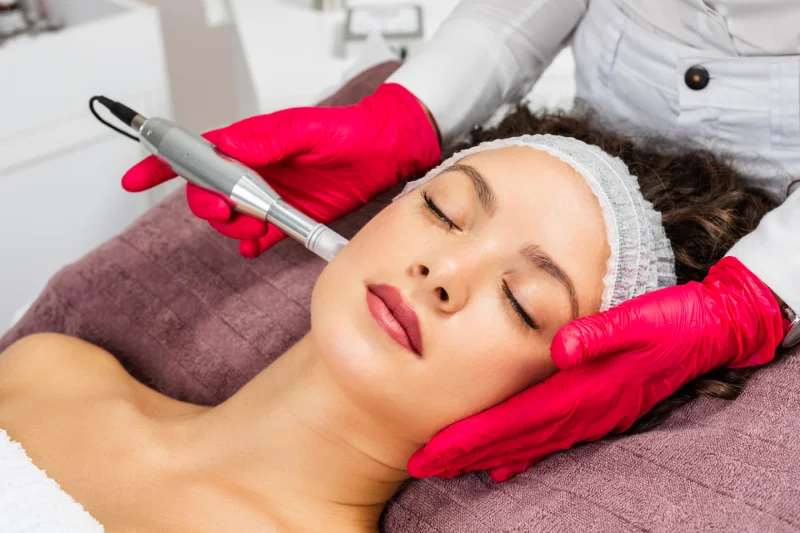 At Pretty Girl Aesthetics in Knoxville, Tennessee, we specialize in all the above skin restoration treatments, so you can feel confident, radiant, and ready to fall in love with your fresh Autumn look.  Give us a call or book your appointment today!