Restylane Kysse Dermal Fillers
Plump, seductive lips are a dream of every lady. Unfortunately, not everyone is lucky to win the genetic lottery. However, with dermal fillers, this dream can come true. When it comes to lip augmentation, you can't go wrong with Restylane Kysse dermal fillers. More than 96% of people who have already tried Kysse notice improved fullness and a more attractive appearance of their lips.
Kysse is one of the hyaluronic acid-based gels in the Restylane dermal filler collection designed to improve the appearance of your lips.
As we age, the proportion of subcutaneous fat in our face drops. This applies to the lips as well. The result is a loss of volume and shape. Decreased elasticity adds insult to injury – with every passing year, we notice more wrinkles and less smoothness. Luckily, Restylane Kysse dermal fillers easily tackle these (and some other) issues. They:
restore lip fullness;
improve lip contour;
enhance lip texture by smoothing out wrinkles;
reduce upper perioral wrinkles;
improve lip color.
All of this contributes to the youthful, seductive, and natural appearance of your smile.
What are the Benefits of Restylane Kysse?
Restylane Kysse was developed specifically for the augmentation of lips and perioral (around the mouth) skin. When injected into the upper lip area, it smoothes out wrinkles and fine lines. When it targets lip tissues, it adds volume and restores their youthful appearance.
Kysse dermal filler gel is significantly smoother than its counterparts to ensure soft and plump lips. Along with that, the unique XpresHAn Technology allows for the unrestricted movement of your lips. The gel feels natural as well since its tiny particles get interspersed with tissues. This implies no lumps, bumps, or irregularities.
Restylane Kysse lip dermal fillers
Unlike other dermal filler products, you need a small amount of Restylane Kysse to achieve the desired effect. As a result, you can benefit from less discomfort during injection and a reduced risk of adverse reactions.
Overall, Restylane Kysse is an excellent choice to get your dream lips:
FDA-approved;
Advanced formula utilizing XpresHAn technology;
Long-lasting results;
Painless experience;
Reduced chance of side effects;
Natural look and feel of your lips.
How to Prepare for Your Appointment?
Your preparation for lip filler therapy should start at least a week prior to your appointment. During this period, you ought to avoid taking blood-thinning medication. Such popular drugs as aspirin or ibuprofen can thin the blood, and this may result in bruising or swelling in the post-treatment period. At the same time, you should give up consuming food and supplements that contain blood-thinning ingredients (garlic, ginger, Gingko Biloba, and others). If you're planning to get Restylane Kysse injections in the skin above your upper lip, refrain from any types of hair removal.
Two days before injection, stop using lip balms and care products featuring Retinol, retinoid, glycolic acid, and vitamin E. In order to prevent bruising, you might start taking Arnica Montana supplements. They are also helpful to promote recovery after you get injections done.
Alcohol is a no-no 24 hours before treatment. Not only does it thin your blood but also retains water in your body. This may lead to swelling.
Although lip augmentation with dermal fillers is a safe procedure, you need to postpone it if you have cold sores, suffer from neurological disorders, are pregnant, or breastfeeding.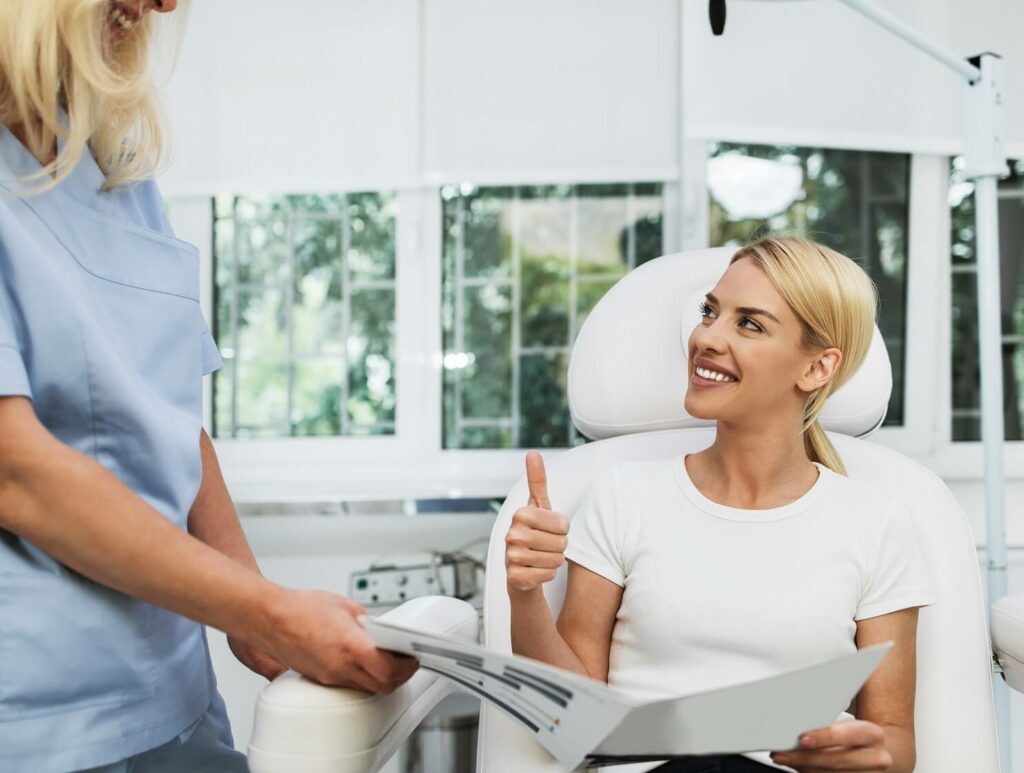 With Restylane Kysse, the lip enhancing effect lasts up to 12 months. About 6 months after the injection, you may notice a gradual decrease in volume. To maintain your lips plump and youthful, you may repeat treatment within 5-6 months after getting the first one. If you're not completely satisfied with the fullness of your lips, you can have an extra injection 2-3 weeks after the initial treatment.
Dermal filler treatment is invasive (although minimally) due to puncturing your skin and tearing tissues. Still, the damage is insignificant because we use ultra-thin needles for injection and the filler formula itself is on the thinner side.
Among the most common side effects of receiving Restylane Kysse filler treatment are redness, swelling, tenderness, itching, bruising, discoloration, and bleeding. Some of these responses disappear within a few minutes after the injections, while others may linger for up to a week. On a rare occasion, clots of the filler may form bumps. In most cases, they dissolve on their own after a few days. If this doesn't occur, you can have an injection of hyaluronidase that dissolves hyaluronic acid.
Injectable fillers may also cause keloid scarring, vision changes, and cold sores (especially if you had them in the past). African American patients have a higher risk of hyperpigmentation. It may take several weeks before it is gone.